OVERVIEW OF FUNDING CHANNELS

Looking for care and support for yourself or a loved one can be confusing.
To help navigate you through the key aspects of getting support that is right for you, we provide some useful information and links below. These provide an overview of the assessment process, the professional services involved and some of the entitlements for qualifying individuals.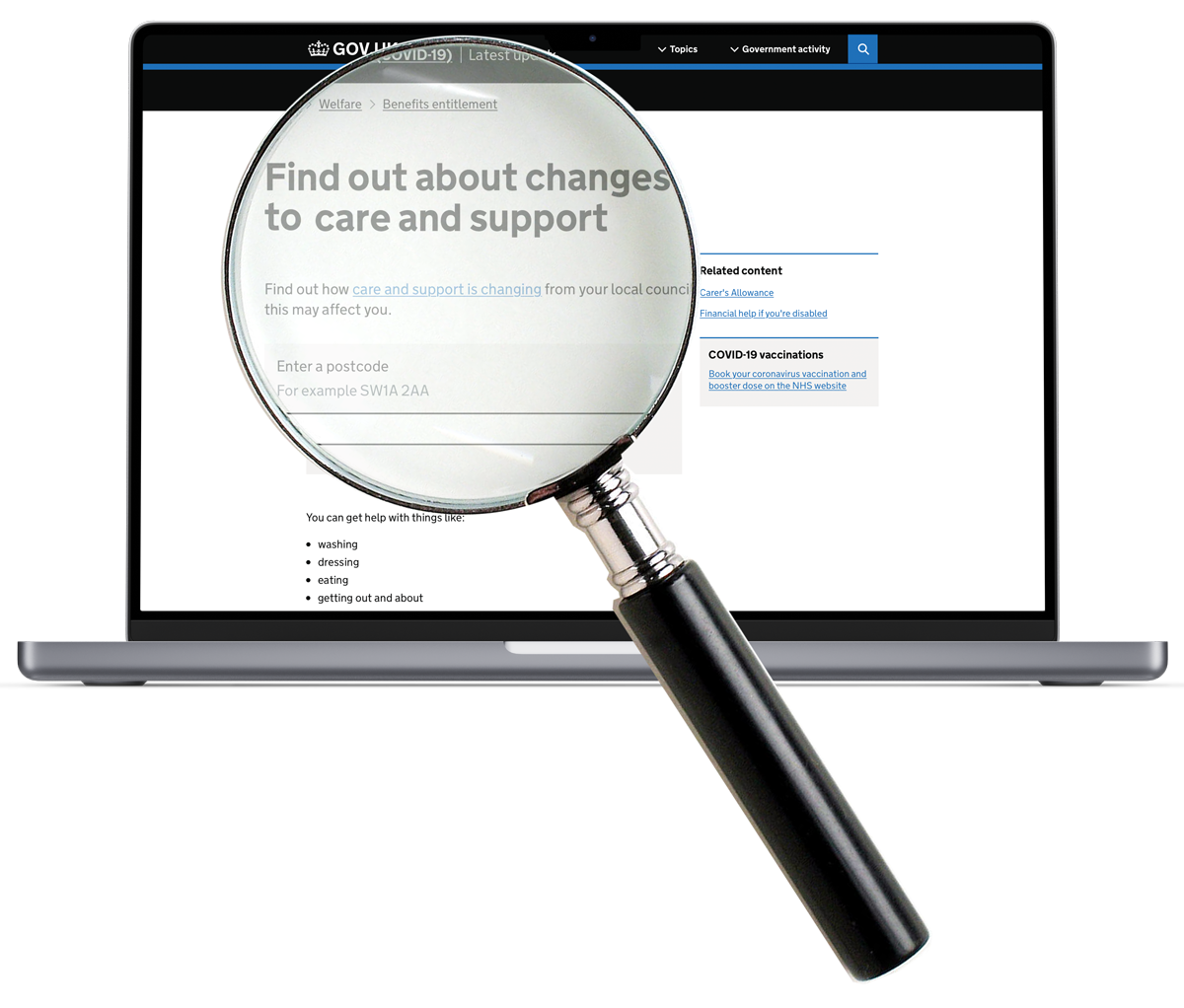 As a Leading Provider of Domiciliary Care we are passionate about supporting you to remain as independent as possible.

Even if you are intending to pay for your service privately you should still consider having a Care and Support Needs Assessment completed by your Local Authority Adult Social Services department.
At this stage it is very important that your Needs Assessment is completed first to determine what type of service you need and how often you may need support. Only once this has been completed should you be discussing finances with your Local Authority Adult Social Services department.
Firstly, follow the link below to find your Local Authority Social Services department so that you know how to contact them to ask for a Care and Support Needs Assessment to be carried out.
CARE AND SUPPORT NEEDS ASSESSMENT

Next, your assessment may involve other health care professionals such as an Occupational Therapist who can support you.
This will determine if you need any additional equipment such as a walking frame or personal alarm. This link will provide lots of useful information about what to expect and the types of questions that are asked during a Care and Support Needs Assessment, so take a look at this link.
Once you know what type of service best suits your needs you can explore funding options such as Self-Directed Support.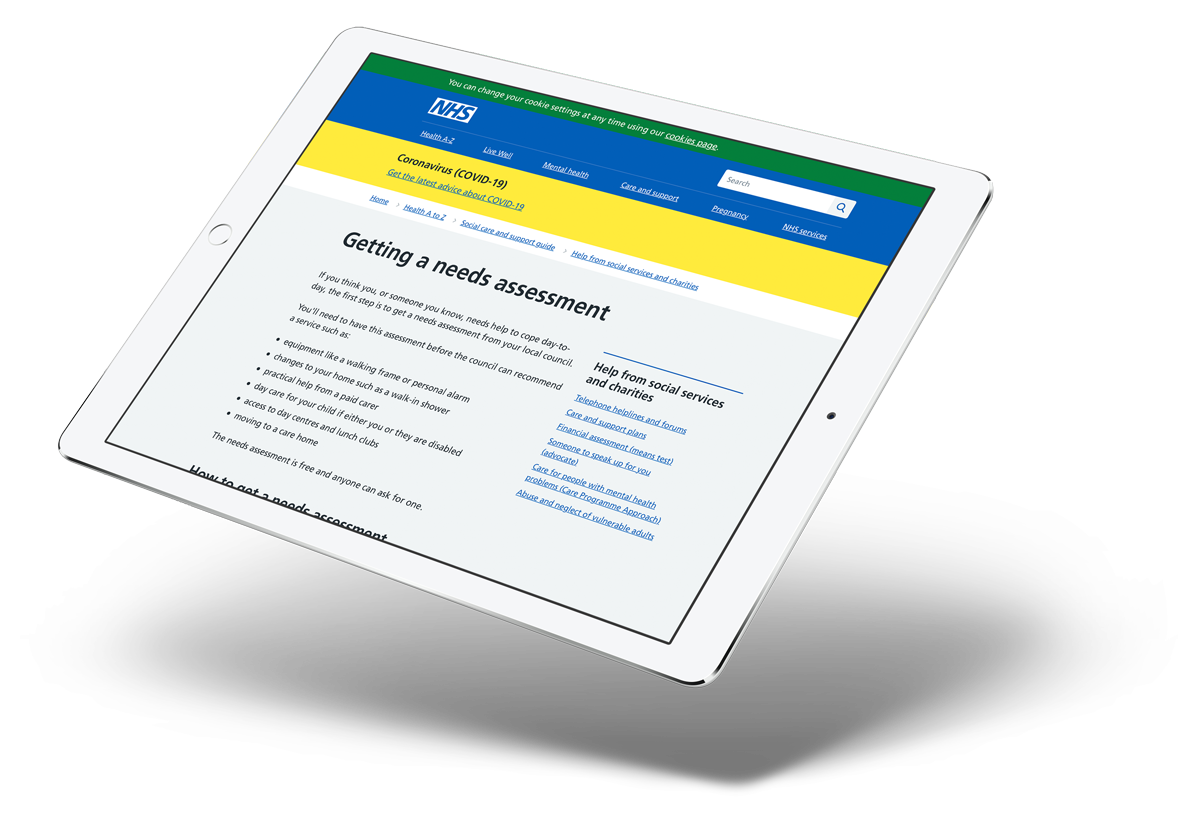 Self-Directed Support (SDS) is the principle that people should have informed choice about their care and support is provided, by taking control of the money that is spent on their support.
In Scotland, anyone can control a SDS payment to meet their care needs, if they are assessed as needing community care service.
SDS is processed in one of four ways:
The budget can be managed as a Direct Payment (a cash payment).
You can choose a care provider and the council arranges and manages your care.
You can ask the council to choose the provider and manage your care.
Alternatively you can choose a mixture of these options for different types of support.
THE COMMUNITY CARE AND HEALTH (SCOTLAND) ACT 2002

In Scotland The Community Care and Health (Scotland) Act 2002 sets out a list of personal care tasks that are available to people over the age of 65 which are free of charge.
However, there are some services that are not covered under this Act such as housework, laundry or services that are defined as not being personal care tasks.
For more information about this, follow the link below.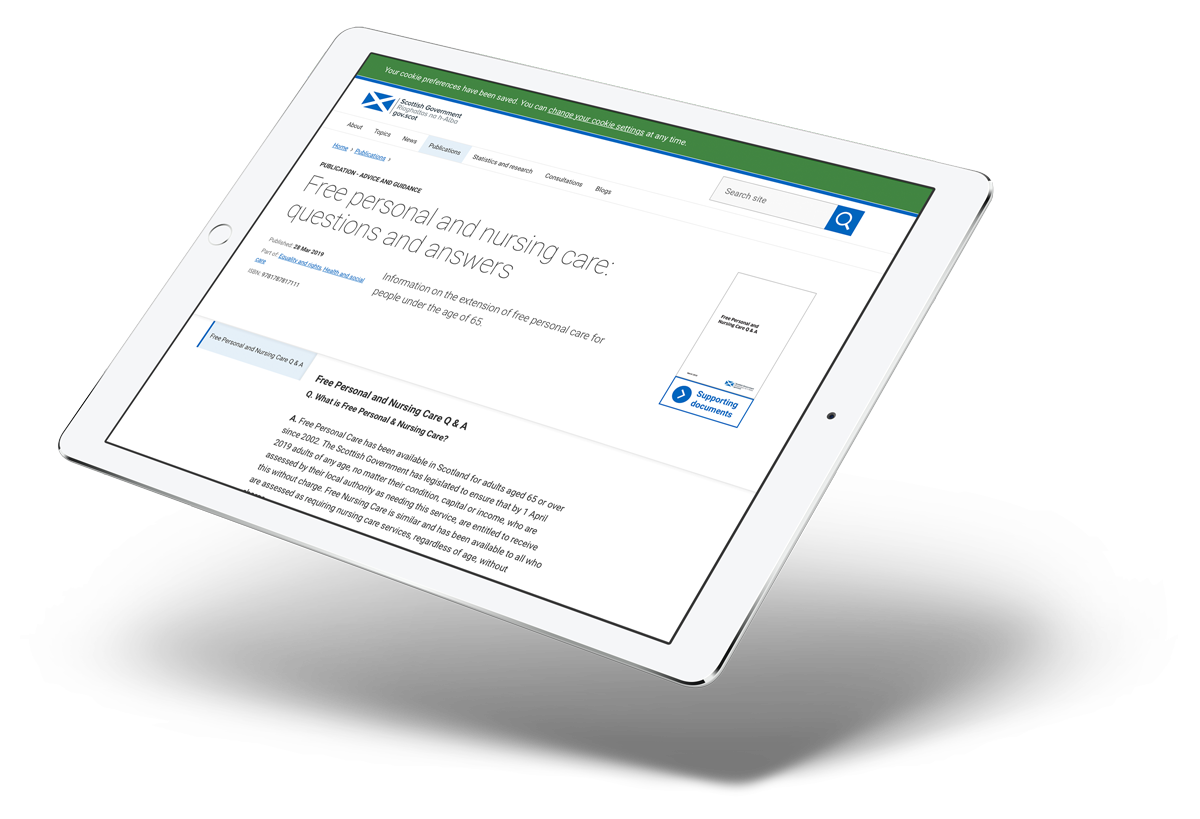 If you are over 18 years old and a carer who is supporting someone else you can ask for a Carers Assessment to be carried out. Follow the link to find out more.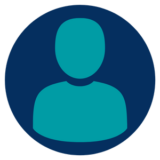 Francis Smith
Bridge Of Don
"I have absolutley no complaints and cant think that I ever have. I'm very happy with the care you provide me."
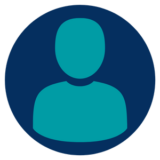 Lilly White
Ayrshire
"The best thing I have done for my independence and quality of life was got in touch with 1st Homecare. I love it when wendy comes round to see me!"
